EQUATOR AND HIGHLANDS EXPLORATION IN STYLE
11 DAYS TSAVO EAST, WEST, AMBOSELI, MT.KENYA, SWEETWATERS, LAKE NAKURU, MASAI MARA NAIROBI---MOMBASA.
1 DAY TSAVO EAST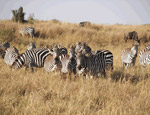 You will be picked from your Hotel at 6.30am in the morning, drive along Mombasa – Nairobi highway. After 2 hrs then stop over for a short break. Have a cup of coffee and you may visit a toilet. Proceed for few minutes, then arrive at Bachuma gate. Here you will begin your game watch. Visit various places including Aruba Dam( The waterhole built by british Army 1952 during Colonial time. Tsavo East National park is the largest and oldest Game park in Kenya- alttitude start as low as 1200ft to 3000tf above the sea level. Gazetted 1948 and located near the village of Voi in the Taita –Taveta District of coast province. The park is divided into East/West sections by the A109 road and the railway line. –Area 13747 km2.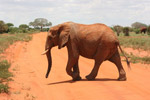 Topographic and major attractions include Mudanda rock, Yatta plateau the longest Lava flow in the world 300kms long. Aruba dam , Gallana River which makes the lugard waterfalls which was discovered by Captain lugard. Tsavo East National park is generally flat, with dry plains and it consists of Semi-arid and grassland savanna. If considered one of the worlds biodiversity strongholds and its red elephants popularity.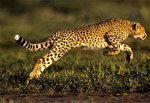 It home to the Big five(Red elephant, lion, Rhino, leopard and buffaloes. Others include Giraffes,Hippos, common Zebras, Antelopes, Warthogs, Cheetahs and Baboons. And about 450 species have recorded . arrive at the Lodge time for check in and lunch. Relax till 1600hrs and then begin an evening game drive upto sundown. Dinner/overnight ,Zomeni Lion hill Camp /Ndololo Safari camp.



2 DAYS TSAVO WEST NATIONAL PARK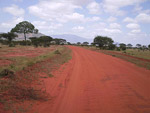 Wake up early in the morning for a cup of tea and coffee and begin an early morning game drive for 2 ½ hrs and then drive back for the full breakfast .After that ,depart with game enroute to tsavo west through manyani gate ,where you will exit and depart to Tsavo west ,With stopover at man eaters of Tsavo, where you will learn more about the man eaters of Tsavo. Early 1889 many railway wokers were attacked by two huge male lions ,but successful colonel J.peterson shot both of them, so the film "Ghost and darkness" takes the memories of the those days.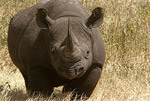 Arrive at the gate and start the game viewing enroute to the lodge for checking in and lunch .Relax till 1530 hrs and visit the Rhino sanctuary where you may have opportunity of seeing them in style .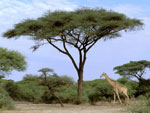 The Tsavo west national is one of the oldest and second largest in Kenya .The park is lodated at the western said of Mombasa -Nairobi high way .The savanna eco system comprises of open grass lands ,scrubland , acacia ,woodland s, belts of riverrines ,vegetation and rocky ridges ,archaeological site has recorded a few early stone age and middle stone age from the ground surface there are much evidence for thriving late stone age economy from 6000-1300 years old .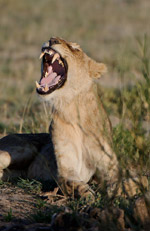 Area 9065 km.Topographic and major attraction :Mzima springs,came after the volcanic eruption of chyulu Hills late 300 years ago which produce about 1 million clear water per minute .Chyulu hills chaimu hills .Roaring rocks ,Tsavo River ,shetani ,Larva flow and Chaimu flora flows which are about 300 years old.came after locanic activities, Ngulia hills ,lake jipe and poachers look out .its one of the wildlife corridor of which most of them are Big five: (Elephant, Rhino, Lion, Buffallo, Leopard) Others: include;Giraffees ,hippos ,warthogs ,Antelopes ,Zebras ,Baboons ,Birds like ;Ostrich ,engles ,voltures etc about 450 species have been recorded .Dinner /overnight (Ngulia safari Camp.



3:DAYS TSAVO WEST - AMBOSELI
Wake up at 06: 00 hrs in the morning for a full breakfast , then leave the camp and start a game drive, visit several places like Chaimu, larva flow, and Mzima springs where you will have a chance of watching hippos, crocodiles, fishes and water birds. Learn more about botanical names of the trees. After that depart to Amboseli you will stop over on the way at shetani larva flow, which was erupted about 300 yrs ago. Make many photos.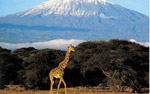 Proceed to Amboseli National park arrive at Kibo Safari camp for checking inn and lunch. Relax till 16:00 hrs and make a game drive up to 18:30 hrs . Amboseli national park is one of the mostly visited game and second most popular park in Kenya after Masai Mara National reserve. The park protects two of the five main swamps and includes a driep-up Pleistocene lake(Amboseli lake) and semi-arid vegetation. Was gazetted in 1974. Area 3922 Kms . Topographic and major attractions: Grassland, savannah, of which eco system spread mainly across the Kenya –Tanzania border. Tortiles and ambrella acacia forest, its home to buffalos, lions, elephants, hyenas, giraffes , nile hippos, warthogs, Thomson gazelles, wild beast, cheetahs, antelopes, zebras, e.t.c. Birds species like Ostrich, storks, pelicans, crown birds, and over 450 birds species have been recorded. The park is famous for being.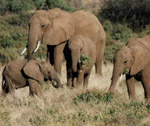 The best place in Africa to get close to free ranging herds of elephants among other wild life species . Other attractions in the park includes opportunities to meet the maasai people and spectacular views of mount Kilimanjaro the highest peak in Africa and the highest free standing mountain in the world 5895 mts. Dinner/overnight Kibo Safari camp



4 DAY AMBOSELI NATIONAL PARK-MT.KENYA NATIONAL PARK
Wake up early in the morning for a full breakfast and depart to Mt.Kenya with a stopover on the way for a short break.Arrive at Mountain Serena Lodge for checking in and lunch.Relax for one hour and then have a Nature walk.


Mount Kenya National Park
Mount Kenya National Park, established in 1949, protects the region surrounding Mt Kenya. Initially it was a forest reserve before being announced as6 a national park. Currently the national park is within the forest reserve which encircles it. (1) In April 1978 the area was designated a UNESCO Biosphere Reserve. (2) The national park and the forest reserve, combined, became a UNESCO World Heritage Site in 1997. (3)

The Government of Kenya had four reasons for creating a national park on and around Mount Kenya. These were the importance of tourism for the local and national economies, to preserve an area of great scenicbeauty, to conserve the biodiversity within the park, and to preserve the water catchment for the surrounding area. (4)

The national park has an area of 715 square kilometers (276 sq mi), most of which is above 3000 metres (9,800 ft)contour line.(2)(4) The forest reserve has an area of 705 square kilometers (272 sq mi). Combined this6 makes the area of the UNESCO World Heritage Site 1,420 square kilometers (548 sq mi). (2)

A small portion of this park's borders near heavy populations have electrified fences to keep the elephants out of the surrounding farmland. (5) Volcanic sediment in the surrounding region's soil and the huge volume of fresh water coming down the slopes makes the area particularly favorable for agriculture. (6)

At lower altitudes Colobus and other monkeys and Cape Buffalo are prevalent.


MAJOR ATTRACTIONS:
Pristine wilderness, lakes, tarns, glaciers, and peaks of great beauty, geological variety, forest, mineral springs, rare and endangered species of animals, High altitude adapted plains game, Unique montane and Alpine vegetation with 11 species of endemic plants.


WILDLIFE
Include Lion, Leopard, Cape hares, Hunting dogs, Spotted Hyena, Bongo, Rhinos, Bufallos, Elephants, Eland, Colobus monkey, Baboons, White-throated guenon, Bushbuck, Waterbuck, Suni, Steinbock,


BIRD
340 bird species have been recorded, of which 230 are forest dependant,while 110 are forest specialist.Dinner/Overninght (Mountain serena lodge)



5:DAY MT.KENYA---SWEETWATERS
Wake up in the morning and depart to Ol pajeta Ranch(Sweetwaters) with a stopover at the the Equator for History and Photos and drive to Sweetwaters.Arrive at the gate and begin a game drive to the Camp for Checking in and lunch.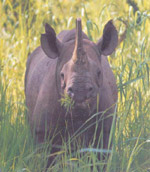 Ol Pejeta conservancy is a 364sq km wildlife conservancy established in 1988 situated between the foothills of Mount Kenya and the Abedares. Ol Pejeta has a colorful list of previous owners including Lord Delamere, an early and influential settler from Britain, Ol Pejeta's game-to –area ration tops the Kenyan Park and reserve league. It is the only park where the big 5 and chimpanzees can be seen and is also where the fastest growing population of Rhino in Africa can be found. Among this, is a very healthy number of about 80 endangered black rhino. The rhino share the space with an almost unimaginable 10,000 other large mammals. Safari by vehicle is not the only option at Ole Pejeta. Game walks, Horse rides and even camel rides are available, as are nocturnal Game drive. The conservancy is keen to educate as well and has an Environmental and Conservation Centre that welcomes around 100 Kenyan schools through its doors annually. The centre focuses on teaching ecology, culture and the importance of sustainable wildlife management to safeguard the future of the conservancy. Visitors can also learn about local culture and traditions by meeting the peoples of the Samburu, Turkana, Pokot and Maasai.


The sweet waters Chimpanzee sanctuary.
Within Ole Pejeta is the member of the Pan Africa Sanctuary Alliance whose 18 member sanctuaries care for over 800 orphaned or confiscated chimpanzees in 12 African Countries. The Jane Goodall institute and the Kenyan Wild life Services joined forces to establish the Kenyan Sanctuary in 1993 at sweetwaters as a refugee for orphaned chimps evacuated from a facility in Burundi due to the outbreak of civil war there and is the only place in Kenya where non-indigenous chimpanzees can be seen.

The chimpanzees inhabit an island divided into two by a river. The older chimps occupy one half, the younger chimps the other. Acces to see the chimpanzees is by boat. Sweetwaters sanctuary's aim is to provide a permanent refuge for the chimps in as natural an environment as is possible . The 40 or so chimpanzees are looked after by a dedicated fully –qualified staff or 16 who are on duty around the clock. Unfortunately, the continuing decimation of the West Africa rain forests and the demand for bush-meat means that the need for the sanctuary remains undiminished and it continues to take in and give a home to abused and orphaned chimps. The sanctuary offers 'adoption packages' to visitors as a means to raise money to pay for the necessary 24hrs care of the animals.Relax till 1600hrs and begin a game drive with visiting the Rhino ophanage.proceed with your game watch up to sundown.Dinner/Overnight (SWEETWATERS SERENA TENTED CAMP)



6:DAY SWEETWATERS
Wake up for an early morning game drive and then back for a full game drive.Proceed with your game drive untill lunch hrs.Relax till 1600hrs and visit the CHIPS SANCTUARY.Then make your game drive till 1830hrs.drive back to the Camp for dinner/overnight(Sweetwaters Serena tented Camp.



7:DAYS SWEETWATERS--LAKE NAKURU NATIONAL.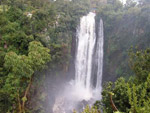 Wake up for the breakfast and depart to Lake Nakuru National Park with a Stopovers at The Thomsonfalls, Subukia Great Riftvalley View Point, Tea plantation. Proceed to the gate of Lake Nakuru National park and Make a game watch enroute to The lodge for checking in and lunch.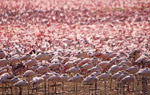 Lake Nakuru is one of the Rift valley soda lake at an elevation of 1754 m. above the sea level its lies to the south of Nakuru Town in the Rift valley of Kenya and its protected by lake Nakuru National park which is managed by K.W.S and the park is electric fence to avoid the wildlife and human conflict .The park covers an area of 188 km2 of which the inner circle is covered by the lake which is 40 km2. The lake is aboundance of algae attractors the vast quantity of millions Flamingoes and pelicans that famously line the shore. Other birds also florish in the area as do wathog ,baboons, and other large mammals .Black and white Rhinos have also been introduced nakuru means "Dust or Dusty place " in the Masai language .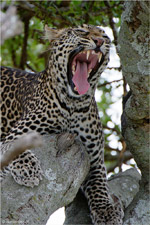 The park was established 1961 .major attraction includes :grassland savanna acacia forest ,eurbian candelarbar ,makalia falls ,cliffs eg:baboon cliffs and the vicinity of maountains,other animals includes Rothschild giraffes water /caffer buffaloes ,Thomson gazelles ,leopards cheetah ,lions common Zebras etc.But unfotunatly there is no elephants at all.relax till 0400 hrs and start your evening game watch up to sundowner /Dinner/Overnight .Lake Nakuru Lodge



8 : DAY .LAKE NAKURU -LAKE NAIVASHA
Distance 80 km2.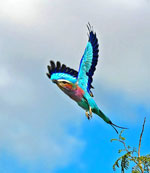 Wake up early in the morning for a cup of tea /coffee and begin your early morning game watch .then drive back for full break fast letter .Depart to lake Naivasha .Arrive at the lodge and check in before you make a boat ride or nature walk .you will be back time for lunch . Lake Naivasha is a freshwater lake in Kenya, lying north west of Nairobi, outside the town of Naivasha. It is part of the Great Rift Valley. The name derives from the local Maasai name Nai'posha, meaning "rough water" because of the sudden storms which can arise. The lake has a surface area of 139 km², [1] and is surrounded by a swamp which covers an area of 64 square km, but this can vary largely depending on rainfall. It is situated at an altitude of 1,884 metres (6,180 ft).[1] The lake has an average depth of 6 m (20 ft), with the deepest area being at Crescent Island, at a maximum depth of 30 m (100 ft).[1]Njorowa Gorge used to form the lake's outlet, but it is now high above the lake and forms the entrance to Hell's Gate National Park.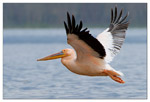 The lake is home to a variety of wildlife; over 400 different species of bird have been reported. There is a sizeable population of hippos in the lake. There are two smaller lakes in the vicinity of Lake Naivasaha: Lake Oloiden and Lake Sonachi (a green crater lake). The Crater Lake Game Sanctuary lies nearby, while the lake shore is known for its population of European immigrants and settlers. The town of Naivasha (formerly East Nakuru) lies on the north-east edge of the lake.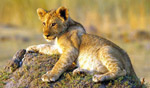 Between 1937 and 1950 the lake was used as a landing place for flying boats on the Imperial Airways passenger and mail route from Southampton in Britain to South Africa. It linked Kisumu and Nairobi. Joy Adamson, the author of Born Free, lived on the shores of the lake in the mid-1960s. On the shores of the lake is the Djinn Palace, which gained notoriety in the Happy Valley days between the two world wars. It now forms part of the Oserian flower farm. In 1999 the Lake Naivasha Riparian Association received the Ramsar Wetland Conservation Award for its conservation efforts regarding the Lake Naivasha Ramsar site.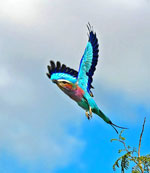 Relax till 1600 hours and then begin drive to Hells Gate National Park .where you will make your game drive till sundown .Hells Gate National park is found near to the Mt.Longonot, the Volcanic crator Mountain (2777 Meters). This National park is the only game park where horse riding ,bicycle riding and walking is allowed .Dinner and over night (Sawela Naivasha Lodge)



9 :DAYS LAKE NAIVASHA- MASAI MARA NATIONAL RESERVE
Wake up for the fullbreakfast and depart to the wild paradise wonders with a stopover on the way for short break.Arrive at the gate and begin your game drive enroute to the Figtree camp or Mara simba Lodge.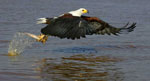 Masai maraa national reserve (also spelled Masai mara known by the local as the mara)is a large game reserve and rich in wildlife in the south western Kenya.which is effectively the northern continuation fot he Serengeti national park in Tanzania .Its named after the Masai people (the traditional in habitants of the area ) and there description of the area when looked from a far .Mara which is Maa (Masai language ) for sported an apat description for the circle of trees ,scrubs,savanna and cloud shadows that marked the area its famous for its exceptional population of big cats. Of which make the the Big cats exploration &Safaris more easier to sport them in style .Game and annual migration of zebra,Thomson gazelles and willdbeast from the Serengeti every year from july to October a migration so immense that is called the Great migration.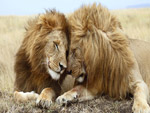 The Reserve is only a fraction of the greater mara Ecosystem , it is the harbour of Africas most esteemed wild life unforgettable experience .the writer described Masai mara with its breath taking scenery and unique wildlife is a home of animal paradise ,quality ,comfort and attention to detail the prensence of the wilderness silence .(tranquility variety of style ,attractions refreshing magical .Area 1,882 Km2 ,gazatted in 1961 and its managed by Narok county council.


Topographic and major attraction : are mara river and its attributes which include the water catchment of the Mau forest ,Talek river ,woodland and grass lad savanna ,the endless plain,bushes ,hills and the undulating escapment.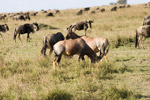 It's home to the Big five (lion ,elephant ,leopards, buffalos and black Rhinos ) others include zebra common ones ,Masai giraffe wild beasts ,antelopes ,gazzels , cheetah ,topi ,hippos ,crocodiles ,hyenas etc .500 birds species have been recorded Massai mara have attracted over 5 millions visitor from all over the world .It was voted as the 7th wonders of the world and BBC big cat diary was filmed in this game reserves. Many journalists ,researchers ,guides nature lover do have opportunity to enjoy their vacation dreams .Relax till 0400 hours and make a game watch upto sundowner .Dinner/overnight Figtree Camp/Mara Simba Lodge



10.DAYS MASAI MARA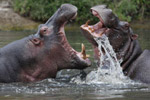 Wake up early in the morning for a full breakfast and start the game drive up to lunch hour then back to the lodge /camp for lunch or another option (make a full day game with a picnic lunch visit mara river where you have chance to see the hippos and crocodiles then back to the camp for dinner /overnight/ Figtree or Mara Simba lodge



11. DAYS MASAI MARA- DIANI BEACH/ MOMBASA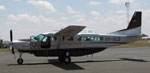 Wake up early in the morning and take a cup of tea and leave for the morning game drive for 2 ½ hrs then drive back for a full breakfast. , proceed on with the last game drive. Then drive back for lunch. Thereafter depart to the Airstrip and fly back to your beach holiday hotel.

Arrive early evening. End of your Safari.



Transport either with jeep4X4 or Minbus
Driver /guide
Park fees
Full board accommodation
Mineral water
Insurance cover
Extra lunch
Game arrive

Extra costs:Beers/personal expenditures