3 DAYS AIRSAFARI MASAI MARA
1 DAY MOMBASA- MASAI MARA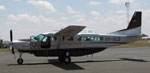 You will be picked from your hotel at 07.30am and transferred to the airstrip. Then fly to Masai Mara, arrive at the Airstrip at Mara where you will be met by a Tour driver Guide with a jeep4x4 and make a game drive aeronaut to the camp /Lodge for checking in and lunch.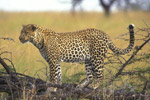 Masai mara national reserve (also spelled Masai mara known by the local as the mara) is a large game reserve and rich in wildlife in the south western Kenya which is effectively the northern continuation of he Serengeti national park in Tanzania. It's named after the Masai people (the traditional in habitants of the area ) and there description of the area when looked from a far. Mara which is Maa (Masai language ) for sported an apt description for the circle of trees, scrubs, savanna and cloud shadows that marked the area.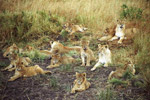 It's famous for its exceptional population of big cats, which makes it much easier for Big Cats Exploration & Safaris to spot them in style. Game and annual migration of zebra, Thomson gazelles and willdbeast from the Serengeti every year from July to October, a migration so immense that is called the Great Migration.

The Reserve is only a fraction of the greater mara Ecosystem. It is the harbour of Africa's most esteemed wild life unforgettable experience. The writer described Masai mara with its breath taking scenery and unique wildlife is a home of animal paradise, quality, comfort and attention to detail the presence of the wilderness silence. (Tranquility variety of style, attractions refreshing magical. Area 1,882 Km2, gazatted in 1961 and it's managed by Narok county council.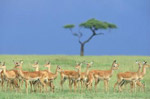 Topographic and major attractions: are mara river and its attributes which include the water catchment of the Mau forest, Talek river, woodland and grass lad savanna, the endless plain, bushes, hills and the undulating escapment.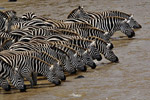 It's home to the Big five (lion, elephant, leopards, buffalos and black Rhinos ) others include zebra common ones, Masai giraffe wild beasts, antelopes, gazzels, cheetah, topi, hippos, crocodiles, hyenas etc. 500 birds species have been recorded.

Massai mara has attracted over 5 millions visitors from all over the world. It was voted as the 7th wonders of the world and BBC big cat diary was filmed in this game reserves. Many journalists, researchers, guides, nature lovers do have opportunity to enjoy their vacation dreams.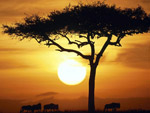 Relax till 0400 hours and make a game watch upto sundowner. Dinner/overnight Mara Serena lodge/Ashnil Aruba Camp



2 DAYS MASAI MARA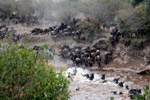 Wake up early in the morning for a full breakfast and start the game drive up to lunch hour then back to the lodge /camp for lunch or another option (make a full day game with a picnic lunch visit mara river where you have chance to see the hippos and crocodiles then back to the camp for dinner /overnight/ Mara Serena lodge/ Ashnil Mara camp


3 DAYS MASAI MARA- DIANI BEACH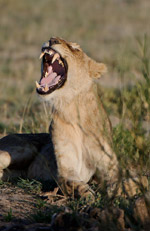 Wake up early in the morning and take a cup of tea and leave for the morning game drive for 2 ½ hrs then drive back for a full breakfast. Proceed on with the last game drive. Then drive back for lunch. Thereafter depart to the Airstrip and fly back to your beach holiday hotel. Arrive early evening. End of your Safari.



The price includes:
Transport either with jeep4X4
Driver /guide
Park fees
Full board accommodation
Mineral water
Insurance cover
Extra lunch
Game arrive

Extra costs: Drink and personal expenditure