3 DAYS TSAVO EAST/SALTLICK
1 DAY TSAVO EAST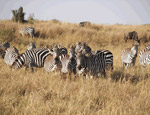 You will be picked from your Hotel at 6.30am in the morning, drive along Mombasa - Nairobi highway. After 2 hrs then stop over for a short break. Have a cup of coffee and you may visit a toilet. Proceed for few minutes, then arrive at Bachuma gate. Here you will begin your game watch. Visit various places including Aruba Dam( the waterhole built by british Army 1952 during Colonial time. Tsavo East National park is the largest and oldest Game park in Kenya- attitude start as low as 1200ft to 3000tf above the sea level. Gazette 1948 and located near the village of Voi in the Taita - Taveta District of coast province. The park is divided into East/West sections by the A109 road and the railway line. - Area 13,747 km2.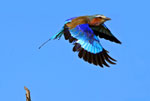 Topographic and major attractions include Mudanda rock, Yatta plateau the longest Lava flow in the world 300kms long. Aruba dam , Gallana River which makes the lugard waterfalls which was discovered by Captain lugard. Tsavo East National park is generally flat, with dry plains and it consists of Semi-arid and grassland savanna. If considered one of the worlds biodiversity strongholds and its red elephants popularity.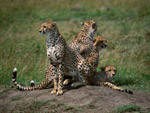 It's home to Big five (Red elephant, lion, Rhino, leopard and buffaloes. Others include Giraffes, Hippos, common Zebras, Antelopes, Warthogs, Cheetahs and Baboons. And about 450 species have recorded . arrive at the Lodge time for check and lunch. Relax till 16oohrs and then begin an evening game drive upto sundown. Dinner/overnight ,Zomeni lion hill Camp/Voi safari Lodge


2 DAY TSAVO EAST- SALTILICK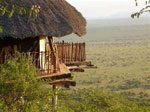 Wake up early in the morning for a cup of coffee and leave for the early game drive, for 2 1/2 hrs drive back for a full breakfast. Then check out and proceed with a game, after that depart to Taita Hills or Lumo wildlife Sanctuary. Arrive at Taita hills Lodge for lunch and then you will be transferred to Saltlick lodge. You may relax on your room or come to the Terrance and watch some animals at the waterhole. To Lumo, then you will stay at Lions Bluff lodge where there is a nice panoramic view. Relax till 16 00hrs and then begin your evening game view till sundowner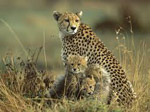 Taita Hills wildlife Sanctuary is privately owned wildlife Sanctuary. The sanctuary covrs an area of 280,000 ACRES(1,100KM ) and is adjacent to Tsavo west National Park and the Lumo community wildlife sanctuary.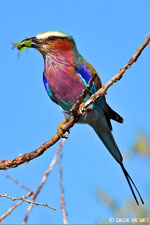 Its host Cape Buffalloes, Elephants, Leopards, Maasai Lions, Giraffes, Zebras, Hetbeests, Impala, Waterbuck, Grant gazelles, Dik dik and other small animals including the diversity of Birdlife. The park has attractecd millions of birding ecologists i.e. around the world as it serves the best palce to watch them. Major attractions are - Swampy, Acacia forest, Grassland and open land Savanna , Taita Hills and Lion Rocks.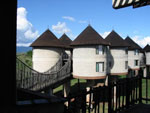 Taita Hills wildlife sanctuary was established in 1972 by Hilton international. Both Sanctuary; Lumo & Taita has three Lodges, the Sarova Saltlick game lodge, the Sarova Taita Game Lodge, both operate by Sarova Hotels and Lions Bluff Lodge in Lumo.

Dinner/overnight - Saltlick Lodge/ Lions Bluff.



3 DAY TAITA HILLS- MOMBASA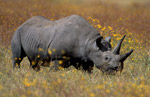 Wake up early in the morning for a cup of tea and coffee and start early morning game for 2 1/2 hrs and then drive back for the full breakfast. Thereafter, proceed with the game viewing, followed by exit and depart to Voi town for Lunch. The drive back to your Beach Holiday Hotel and arrive early eveining.


PRICE –PP - 400 euro
Price include
Transport
All game drive
All park fees
Driver/Guide
Insurance cover
Mineral water
Full board accommodation
Extra Lunch

Doesn't include: Drinks, Beers and personal expenditure.